WE MAKE IT EASY
Established in 1981, International Motor Group is a used car dealership and service center in Warwick, Rhode Island, family owned and operated by brothers Tony Petrone and Lenny Petrone.
We pride ourselves on friendly, straight forward business relationships in a professional, no-pressure environment. We love helping customers find the perfect used car, truck, SUV or minivan perfect for them.
Having helped thousands of customers over the last three decades in Rhode Island find the perfect used vehicle, we've learned a thing or two about providing a superior customer experience.
A MESSAGE FROM TONY PETRONE
2016 QUALITY DEALER OF THE YEAR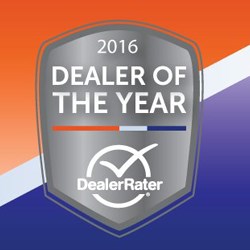 A BETTER CAR AN EASIER PAYMENT
Me encanto el servicio un trato que te hace sentir como en casa la amabilidad la paciencia el profecionalismo con el que hacen su trabajo y hacen todo lo que este a su alcance para que te vallas satifecho. se los recomiendo
Had a great, easy experience with Jason at IMG. Jason's easy going, understands his customers and their needs. It was great to work with a sales person who recognizes an enthusiast and understands how picky we can be.
Yet another amazing experience with IMG! Fantastic service from Tony & Judith. Helped me out after I had an accident and needed to be in a car asap. I would recommend this dealership to anyone who needs a new car! It really doesn't get much better than this!
Absolutely amazing Tony is the best. ..he went wayyyy above and beyond trying to help me get financed. ..I had no credit history and Tony somehow did what no one else could. ..he got me the car I wanted. ..thank you so very much Tony. ..I'll never go anywhere else. ..
Frann Clairmont
March 10, 2017
We were referred to International Motor by our mechanic. Our car had to be replaced immediately, our credit wasn't great and we were nervous. As soon as we met with Don on Sunday, we felt more confident that they could help. Don was incredibly well spoken and polite. On Monday morning we stopped to drop off paper work to Jason and found him already on the computer working on our loan. He was also kind, polite and helpful. Between Don and Jason, we were fairly confident they could find us something. We never guessed that they would be able to get us in a car that very day and a car much nicer than we thought we would be able to afford. There are not enough words to describe how positive our experience was or how happy we were to purchase there. To make our already fantastic experience even better, Tony came out and thanked me for buying from them and later we received a thank you note from Don. This dealership will change how you feel about used car dealerships.
Peter and Ann Altshuler
February 28, 2017
Bought my 2014 Volkswagen Jetta GLI from International Motor Group. Very pleased with the car and experience. Would recommend buying from here. Also helped with financing as well. Thanks a lot Jason!
Mike Abatecola
February 2, 2017